Thanks so much for stopping by!
I'm in the midst of tweaking a few things on the site so don't mind the mess. While the pages are being rebuit, let me point you to a few short cuts:
Find my books on Amazon HERE
Sign up for my Newsletter HERE
Follower me on Facebook HERE
Check out my Free Reads (Coming Soon)
I'll still be blogging during the renovations, so feel free to check back often to find out what I'm writing. reading, watching, and what I'm doing to survive raising too many teenagers and a 1 year old golden retriever who's part demon.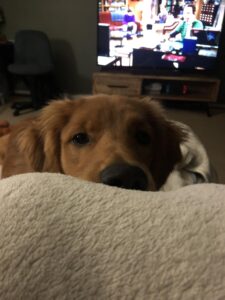 This is Cricket.
Don't let the adorable face fool you.